Sænskir snafsar í rauðum bakka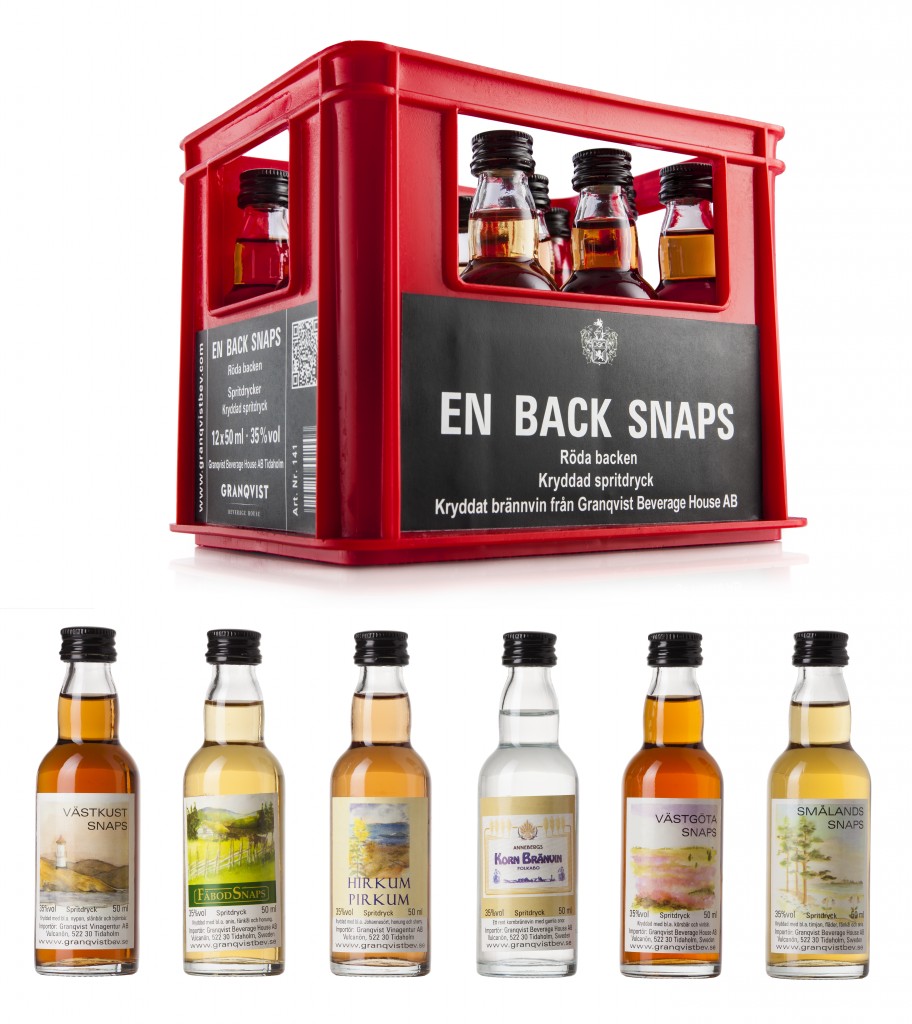 A pack of Scandinavian shots, spiced with six different tastes of spices, herbs and fruits from nature. Sænskir snafsar í rauðum bakka contains two mini bottles (50 ml) of:
Hirkum Pirkum
St. John's wort, honey and sherry.
Västkustsnaps
Rose hip, sloe and blackberry.
Annebergs Kornbränvin
Vodka from barley.
Smålandssnaps
Thyme, elderflower, fennel and aniseed.
Fäbodsnaps
Aniseed, fennel and honey.
Västgötasnaps
Cherry and currant.
Product number, Vínbúðin: 21661
Producer: K A Back Edelbrandtweinbrennerei
Country: Germany
Alcohol content: 35 % vol
Price: 6.623 kr
Tradition and knowledge as guarantee for high quality. That is the German producer K A Back Edelbrandtweinbrenner's motto. In charge of the family business is Fedor Back, whose father Karl Back bought the company in year 1977.